Grant Proposal Writing Rules: Get It Right!
In this article, we gathered and systematized useful information for researchers who are willing to apply for certain grant programs. Expert suggestions on grant proposal writing can help you succeed with your application.
Any grant program requires a number of procedures, the most important of which is submitting a proposal. Depending on the committee's feedback, every participant will either have to keep working on the proposal until the next application permits, or receive a grant and proceed with research. Clearly, every participant dreams of receiving proposal approval and knowledge of a few helpful tips can facilitate their success.
Kinds of Grant Proposals
Just as if the application procedure were not complicated enough, there is another aspect to remember: there are three different kinds of grant proposals, and you have to know which one is required.
Make sure to clarify that with the funding agency. In general, the three kinds include:
Letter of Inquiry (LOI)
This type of proposal is meant to be delivered to some foundation directly. With this letter, you attempt to make the company interested in funding your project. The good thing is that you can prepare many letters and send them to various foundations, which increases your chances to get your idea funded.
As a rule, a letter of inquiry takes up to three pages and does not include too many details about your project, but rather an outline with a few comments from you. This sort of proposal is just the initial stage of the application procedure, and if you manage to win the board's attention, you will be allowed for the next stages of competition, where you will have a chance to provide a more specific plan.
The main advantage of this kind of proposals is that letters of inquiries are short, easier to write and read, and thus they save plenty of time at the competition. In cases when hundreds of applicants send their proposals, this solution is really helpful.

This kind of proposal writing refers to the comprehensive set of documents that contain full information about your project, its aims, methods, budget, etc. A full plan accompanied by a motivation letter is what is meant by a full proposal. Details, specific data, and thorough explanations are welcomed here.
A letter proposal is in the middle between LOI and full proposal writing. It is not much longer than LOI, but provides more than a general introduction of your project. It requests a specific amount of money for reaching a specific goal, and shows a concise plan of reaching it. Big companies often require letter proposals, as they are informative and short. In case they need more details, they can always contact you and arrange a personal meeting with you for clarifications.
How to Write a Grant Proposal that Wins
Writing a grant proposal is similar to writing a research proposal, only in this case, it should match the grant program's aims and requirements. Here are some tips and tricks that will boost your chances for winning:
Start writing early. You can make an outline and map out your proposal before even finding a particular grant program.
Be an early applicant. This will show your responsibility and give the board some time to know your work better.
Write a convincing motivation letter. Showing how much the project means to you will definitely contribute to the general impression about you. You can get a professional assistance with it if needed.
Provide detailed information. Try to predict what questions the board would be interested in and answer them all in your proposal.
Adjust your proposal to match the application guidelines. Read about what is expected from the applicants and show the board that you have all the required qualities to win.
Make the proposal sharp, concise, and specific.
Only 4 Simple Steps to Get Top Grade Paper

Make an order

Monitor the order
progress

We check your
paper on plagiarism

Download your
custom written paper
Besides these rules, there are many other aspects that need to be considered while composing a grant proposal. The major points are listed and explained below.
Audience
Just like with any type of writing, you need to think about your target audience when writing your proposal. Who are these people? What is a grant proposal aimed for? What is it about your project that makes you better than other contestants? What will the readers gain if your proposal is approved? All this information will help you to see your own application with the eyes of the audience and prepare the paper in accordance with their expectations.
It is vital to realize that your audience does not consist of just random readers, but of the people who will actually decide what will happen to your project. It goes without saying that you cannot leave these people with some chaotic, confusing, or non-specific piece of writing that lacks coherence. You only have one chance to impress your readers and prove that your proposal is worth your attention, so use it wisely!
Exclusive Savings!

Save 25% on your ORDER
Get 15% OFF your FIRST ORDER with the code many15off + 10% OFF every order by receiving 300 words/page instead of 275 words/page
Style
As a rule, grant applicants use a strictly formal style for their proposals, but some projects allow semi-formal language and a focus on one's personal point of view. If you come across a fund program with such democratic approach, there is no need to be excessively formal. Showing your personality, individual traits, being passionate and creative will be an advantage in such case, so make sure to use this chance.
Needless to say, your proposal's language has to be clear, concise, and well-structured. You need to operate the terms well and be able to present the main arguments effectively. Besides, the paper should reflect the scholarly value of your research, so make sure you focus on methodology and objectives in detail.
Be Realistic
It is important to make objective and honest calculations of the project's budget and include them in your proposal. Make sure to present a very detailed plan for all the predicted aspects of work. The jury has to see that you know how to handle the grant and use it wisely, so realistic calculations are extremely significant here.
Proposal Structure
As for the structure of your proposal, you should check the specific grant's requirements and stick to them. It can also be useful to see the proposals of former participants and learn from them. The basic elements of any grant proposal include:
An essential part of preparing an important piece of writing is revising the whole thing in the end. In case with grant proposal, this stage of work must not be ignored either. That is why, it is better to start writing it as early as possible: this way, you will get more time for proofreading before the submission. It is best to start proofreading not less than a week after the proposal is ready, so that you could get your mind off it and get back to reviewing with a fresh vision.
Another way to ensure your proposal's comprehensive and coherent nature is letting other people read it. Choose your audience among people with different specializations, not only scholarly experts, but also those who have nothing in common with the scientific world. Gather their opinions and comments and address the parts of your writing that seemed unclear or imperfect for some of the readers.
Grant Proposal Outline
Let us see how proposal writing works in practice. Below is the detailed outline of a grant proposal that is likely to be successful for the applicant.
Cover Letter. It can be treated as a separate paper, but it is still directly related to the proposal. The cover letter reflects the proposal's goals, but also shows the researcher's personality. Such personal traits as enthusiasm, persistence, willingness to learn, etc. make any applicant more attractive for the board. Thus, make sure to demonstrate your best qualities and motivation for applying to the program.
Executive Summary. This part of the proposal is a concise explanation of its arguments and ideas, which shows what project you are trying to get funded and why.
Statement of Need. This part is crucial for any proposal to succeed, as it contains the key request of your whole application. As a grant seeker, you are looking to fund an implementation of some important idea, and in this section, you need to verbalize this idea. Specify the main problem your project is trying to address and tell how the grant program can help you with it.
Goals and Objectives. Any planned project must be goal-oriented, and the final results of it must be measurable. Although it can be hard to predict the precise outcomes of your research, the basic expected results can be outlined. Show to the committee members how much benefits and use your project will bring in the end if it wins. Envision your success and make the audience inspired by it too. Show why your idea is worth funding.
Methodology. In this part of your proposal, show how you are going to reach the expected goals. There is no need to save the words here: go into the smallest details and explain what research methods will be implemented and how the possible risks will be prevented. Show the audience that you know well how to handle the grant and spend the money you will win. Convince them that you will definitely reach the set goals and justify their trust in you.
Accountability. Here, you need to explain how the progress of your project will be measured. In the process of work, you will have to report to the grant providers about what was done and how the money was spent. Thus, you have to show the readiness to report: tell how often and what way you will evaluate your own work.
Budget. This part of proposal is the most intense, as all the calculations need to be correct, realistic, and explained in detail. Anyone who is about to invest money in anything have the right to know where their money will go, so provide the sufficient amount of information in your proposal. The more specific and detailed this section is, the more trustworthy you will look to the committee.
Organization Information. Do you represent a certain organization, research group, university, or department? Mention it in your application. Provide the general information, describe the organization's aims, its values and philosophy, and relate them to the grant's ideas. Besides letting the board know who you are and where you come from, you need to show them that you have common goals and your organization will be happy to work towards reaching them. In case there is no organization and you represent yourself, you can mention your career and previous experience, showing how it is related to the current grant program.
Choosing a Grant Program
While committees work on selecting the most suitable candidates for grants, candidates should actually work on choosing suitable grants for their researches. Applying to a program that is not related to your area of research and does not share your values is always a waste of time, because you can spend all the time and resources on something that is not compliant with your proposal in the first place. That is why, it is better to spend some time to find the right granting organizations and checking if your vision matches their requirements.
You can find plenty of grant programs on the Internet, and you can also apply to most of them online. It is advisory to choose the local agencies, as they are more likely to be loyal, and it is easier to manage all the procedures with the regional programs. You can also send inquiries to universities, as the research groups and departments often display grants for the talented scholars. Remember to read all the requirements and rules of application carefully, as they can show you whether your proposal is appropriate or not.
Ultimate Grant Proposal Writing Company
Confidentiality Fully Guaranteed
Customers of ManyEssays.com are guaranteed full confidentiality with every order. This should help you feel completely safe with the products and service you are getting. There is no need for you to worry that we will share your personal details with any third party or that any other person will get your grant proposal.
All Writing Styles Accommodated
Another unique feature of our writing service is our ability to study your own style of writing and to represent it quite accurately in the grant proposal we write for you. This makes it very difficult for anyone else to know that you did not actually write a text you hired us to write. Essentially, you get a winning paper and all the credit.
The Option to Choose Your Own Writer
It may be that you are a regular customer of ManyEssays.com and we have already successfully completed one or more orders for you. In this case, you may want the same writer to complete your grant proposal. All you have to do, then, is provide the ID of your previous writer, or we will find this in your file, so that you can ask for their assistance again. This gives you the comfort of knowing what type of essay or paper you are likely to get.
Wide Variety of Topics
With a large team of writers – hundreds of experts in fact - you may be sure that we can cover virtually every topic imaginable. It is one of our guarantees – that we are very unlikely to say we do not have a writer with expertise in the field you require. Neither will you be told that a writer who is not qualified and experienced in your field wrote your paper.
Fair Prices Guaranteed
While the ability to combine reasonable prices with the creation of a successful company is quite a fine balance, ManyEssays.com has managed to do this. We put our successful combination down to a team of exceptional writers who provide the finest quality writing you will find anywhere. Our company guarantees fair prices without comprising our usual quality and professionalism.
Meticulous Research
While ours is not necessarily the cheapest essay writing service, we do guarantee that the final papers you receive will be a blend of comprehensive research and excellent writing. Essentially, your essays or papers will contain the most interesting, accurate, and up-to-date information concerning your chosen topic. You may be sure you will never get a paper with out-of-date information.
Free Extras
In the event the paper we provide does not fully meet with your expectations, just tell us and we will revise it at no extra cost to you. Please refer to our Terms of Use to understand the terms and timeframes for requesting a free revision.
Generous Rewards for Returning Customers
Such is our confidence in the quality, originality, and professionalism of our work that we offer generous incentives to regular customers. Essentially, customers get bigger percentage discounts with each order they place with ManyEssays.com.
Customer Satisfaction Guaranteed
There is no writing service or team of writers so willing to go the extra mile to ensure every customer is satisfied. Our company has become successful because of the quality of our work, which is reflected in the excellent reviews that customers leave on our site. Therefore, we can guarantee you will be delighted with both our services and the prices we charge.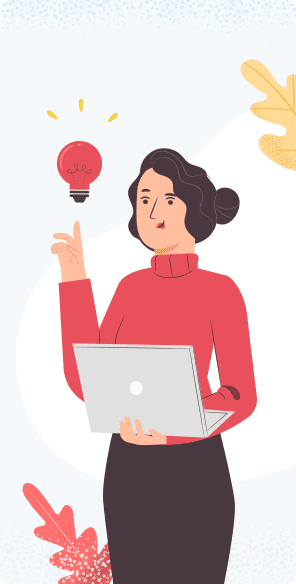 11
Feedback of people who used our services
Carmella M., New York, NY
I was surprised with the skills of your writers, the one assigned to me was a professional and an excellent writers. Thank you for providing me with somebody I can truly depend ...
18 Jul 2020 at 13:04
Timothy J., Houston, TX
Your services were an important factor for my academic advance during my college years. I really thank you that you were there when I needed help in my term paper. Your company ...
22 Apr 2020 at 15:33
Elizabeth L.,San Francisco, CA
All my friends tell me that ManyEssays.com gives the best writing services, I immediately went to your site and immediately went in contact with your excellent customer service....
03 Apr 2020 at 12:30
Thomas E., Detroit, MI
For the record, out of all writing services I have transact with, ManyEssays.com is the best and constantly providing the best works and the best writers. I really appreciate the level of service you provide. Thank you! ...
21 Jan 2020 at 18:43
Tyrone L.,Boston, MA
Your writing service is the best there is. I am really impressed on how fast your writers can accomplish tasks. I myself am a writer, but what I normally accomplish in weeks, your ...
10 Dec 2019 at 06:45
Philip B., London, UK
Excellent in every way, that paper you provided was perfect! Thank you!
17 Nov 2019 at 12:14
Sylvia T., Philadelphia, PA
Great service, excellent writers and reasonable price rates, I can't say anything more but "excellent!"
10 Sep 2019 at 09:52
Rudy A., Los Angeles. CA
My experience with ManyEssays.com is extremely satisfying! I was amazed on your user-friendly website which is very helpful. I have also happy on how your customer service experts ...
05 May 2019 at 19:21
Hans A., El Paso, TX
The essay was excellent, the point stated clearly and the arguments are fantastic. I was really happy with the result and will definitely seek your services again.
24 Feb 2019 at 23:54