For every student enrolling in an International Baccalaureate diploma program, writing an IB extended essay is an inevitable step. Such a task is particularly difficult to complete because it requires a high level of preparation and advanced IB writing skills. An IB essay is a 4.000-word document that aims to explore a specific research topic from different perspectives and present the results of the investigation in a well-structured piece. Many students are afraid of this assignment because they do not have sufficient experience that would help them cope with this task successfully. If you are one of them, you should not be afraid to ask for professional IB extended essay writing help at our reputed writing platform. Undoubtedly, finding a reliable writing provider, you will greatly invest in your academic performance because the professional writer will take care of every single detail of your assignment meeting the highest expectations of your professor.
Exclusive Savings!

Save 25% on your ORDER
Get 15% OFF your FIRST ORDER with the code many15off + 10% OFF every order by receiving 300 words/page instead of 275 words/page
How to Write an Extended Essay?
Before we tell you how to write an extended essay, let us find out why this assignment is so special. An IB essay is a sophisticated academic document that is focused on a specific academic topic and requires thorough research. A well-written essay will provide the student with a lot of fantastic opportunities, that is why is it very important not to underestimate its value.
IB Extended Essay Structure
No matter what the topic of your IB EE is, your paper will follow the classic structure accepted by the standards of academic writing. Below, you will find the main components of your essay:
Title page. A title page includes the research question, the student's name, the professor's name, and total word count;
Table of contents. This table should include all headings and subheadings presented in your paper along with their pages. A table of contents helps the reader find the necessary chapter of your essay in a few seconds;
Introduction. As well as in any other academic paper, in your essay, an introduction should contextualize your topic and inform your reader about the scope of your research. It should also include a hypothesis that will be proven within your paper;
Main body. The main body of your IB EE is the place where you need to present the results of your research, analysis, and discussion. The structure of your main body will greatly depend on the requirements you follow. Pay attention that all the ideas you develop in your paper should be organized properly;
Conclusion. A conclusion is the final part of your essay that should summarize the discussion written in the previous parts of your essay. You need to avoid introducing new details and arguments in your conclusion because it serves only for summarization of the points discussed previously;
References. Undoubtedly, when working on your essay, you worked with accurate, credible, and peer-reviewed academic references. All of these sources should appear in your reference list along with their bibliographic information.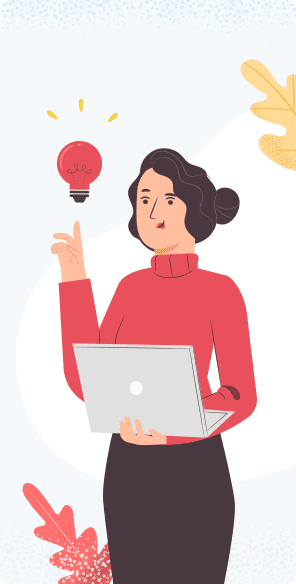 Doing everything properly and spending a considerable amount of time and effort on writing your paper, you will be able to write a winning document that will bring you the best grade. But what to do if your IB writing skills are far from being perfect? What to do if you have other tasks that require your immediate attention and you cannot find enough time to focus on writing your essay? Well, the solution is pretty simple. All you need to do is to find a trustworthy writing service and purchase IB extended essay writing help. If you choose Manyessays.com as your writing provider, you will be able to avoid psychological pressure because our team of seasoned professionals will take great care of every single aspect of your assignment. We have founded our company many years ago in order to address the needs of despaired students looking for professional writing assistance. In our work, we are guided by the principles of honesty, integrity, and professionalism, which makes our writing platform the best place to buy extended essay.
Only 4 Simple Steps to Get Top Grade IB Essay

Make an order

Monitor the order
progress

We check your
essay on plagiarism

Download your
extended essay
Why Choosing Our Writing Service Is a Great Idea?
To maintain our status as the best writing service, we have hired the most skilled and experienced academic writers, who can handle the most complicated academic tasks successfully. All our writers are knowledgeable native English speakers with advanced writing and research skills. If you do not know how to write an extended essay, we are always at your disposal!
We Guarantee Authentic Content
When it comes to academic writing, plagiarism is a serious crime, which is strictly punished by all educational institutions. However, being our customer, you have nothing to worry about because we create only original papers. Besides, we carefully check all the written papers through reliable plagiarism detection software. We can even provide you with a full plagiarism PDF report upon your request for an additional price.
How to Buy Extended Essays at Our Service?
Provide us with the clear requirements of your task and set a reasonable deadline;
Make a payment to verify your order in the system;
Talk to your writer in the system if you want to be involved in the writing process;
Wait until your paper will be ready and when the deadline expires, download your IB EE in just one click.
As you can see, it is very simple to buy extended essay here.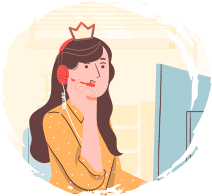 VIP support ensures
that your enquiries will be
answered immediately by our Support Team. Extra attention is guaranteed
Get VIP support for 9.99 USD
Still Hesitating? Place Your Order Now and Forget About Your Academic Failures!
Only imagine, your academic success is just a few clicks away! All you need to do is just stop panicking and press the "Order now" button! Buy extended essay at our writing service today!