Beware of the writing service that makes big promises and offers rock bottom prices. There are a lot of fraudulent writing services out there.
ManyEssays.com, however, is a writing service that can be trusted. Our writing is excellent and our prices are fair and reasonable. Below there is a comparison between ManyEssays.com and the competitors. Read it carefully and decide which is the best choice of a writing service.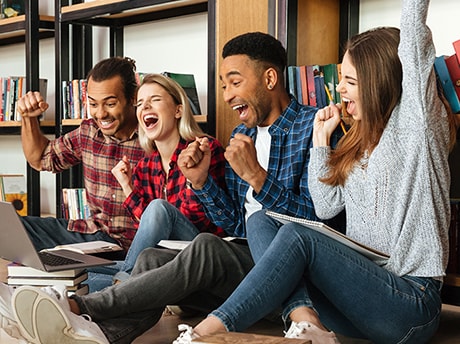 ManyEssays.com is a well-established, legitimate writing service that clearly delineates its services and prices for customers before spending their money. We guarantee high-quality academic papers.
Fraudulent companies falsely claim to be based in an English-speaking country. Moreover, they do not offer any type of customer satisfaction guarantees.
ManyEssays.com provides only originally written work that is fully guaranteed against plagiarism.
Cause students to fail or be expelled from their universities because of plagiarism.
We at ManyEssays.com follow customer's instructions and customize every fully-original paper written by our professional writers.
Resells stolen work or recycles poorly written, outdated papers.
We tell our customers the total price for our work straight from the beginning.
Lace their agreements with hidden fees and unexpected charges.
Writers who hold graduate degrees and who speak English as their native language.
Foreign writers who are not qualified as professional writers.
The best customer service of any online writing service. Our customer care department is available 24/7/365 to your advantage.
Non-existent or uncooperative customer service.
Customers are given the opportunity to have a line of direct communication with the actual people who are writing their papers.
Contact with writer is non-existent.
All papers are guaranteed to be delivered on time in accordance with initial customer's instructions.
Cavalier attitude to meeting deadlines. No guarantees.
Instead of placing emphasis on cheap prices for our papers, we offer them at reasonable cost and guarantee high quality. Customers who use our services get A+ grades and are supplied with the highest quality writing available. Other writing companies claim to sell papers at low prices, but later add hidden fees and charges. Ask youself which choice is the right one. The answer is obvious - ManyEssays.com!