Although writing an admission essay may seem a pretty easy task, you should fully understand the importance of such a paper. Being written well, this essay may help you join the academic community of your desired educational institution. As well as many other applicants, you need to write an admission essay that would convince the admission committee members that they should accept your candidacy. If you are not sure if your writing skills are good enough to write such a paper, you should purchase admission essay writing help at Manyessays.com because we have been specializing in creating premium quality admission essays for many years.
Get your special price

Keep in mind that to compose a great admission essay, good writing skills are not enough. To reach its goal, your essay should be compelling, interesting, and attention-grabbing. You should understand that the admission officers read hundreds of such letters on a daily basis. To make your essay stand out from the crowd, you need to show your passion, enthusiasm, and qualities that make you a good fit for a chosen position. Pay attention that your admission essay should not include the information that may be found anywhere in other documents.
How to Write an Impressive Admission Essay?
If you want to succeed with writing your admission essay, you need to check out our handy guide that includes a couple of efficient suggestions:
Brainstorm your ideas before you start writing. Writing your admission essay spontaneously, without having a good plan, you may make it shallow and disorganized. As such, we highly recommend you organize your ideas in a logical flow before you start working on your paper. Study your prompt carefully trying to figure out what kind of a student they are looking for. Having this information, you will be able to write an essay convincing the admission officers that you are a perfect match;
Write an outline. Although many students think that writing an outline is just a waste of time, we assure you that a good outline can greatly optimize the writing process. As well as any other academic writing piece, your admission essay should include an introduction, body, and conclusion. All of these parts should be included in your outline along with the points that will be mentioned in them;
Do not be afraid to show your personality. If you make your admission essay too standard, you will never reach your goal because only the most personalized and compelling papers get the best results. According to admission counselors, they pay close attention to the essays that allow them to learn more about a candidate;
Include appropriate humor. A student, who can make the admission officer smile has much more chances to get the desired outcome. Including an appropriate joke into your essay is a great strategy;
Make your essay free from grammatical flaws. Yes, your paper will be evaluated mainly for its content. Nevertheless, the essay full of grammatical flaws will definitely make a bad impression on your reader.
By following our suggestions, you will be able to create a great essay that will help you become a student at the desired college or university. However, if you feel that you need some help with writing a college admission essay, feel free to get in touch with our writing team and we will provide you with a marvelous piece.
Take Advantage of Cooperation with the Best Admission Essay Writing Service!
Our writing platform has been assisting students with writing their admission essays and many other academic papers for many years. Dealing with our writing team, you don`t need to be worried about anything because we provide all our customers with the finest quality and support. The first thing you should know about our writing platform is that we hire the most qualified and skilled academic writers, who can easily tackle any "write my admission essay" request. If you want to know what makes our writing platform qualitatively different from others, just have a look at what guarantees do we offer to our customers:
Affordable Prices
Our cooperation will never hit your pocket because our prices are very reasonable and competitive. We know that our customers have pretty limited monthly budgets, thus they cannot purchase expensive help with writing a college admission essay. Using our simple price calculator, you will see that the price for your order will depend only on the writing level, deadline, and length.
On-Time Delivery
We do understand that submitting an admission essay on time is extremely important. Therefore, you can be sure that no matter how urgent your deadline is, we will send your paper without any delays. Meeting the needs of our customers is our top priority;
Confidentiality Guaranteed
Buying your custom admission essay at our writing platform, you can be certain that your personal information will be carefully protected from disclosure by the best encryption systems.
Plagiarism-Free Guarantee
Buying admission essay writing help at our writing platform, you are probably concerned about plagiarism. However, we want you to know that there is nothing to worry about because our writers produce all papers from scratch. Besides, your paper will be checked through the best plagiarism-detection software, which will eliminate the risk of unauthentic content to zero.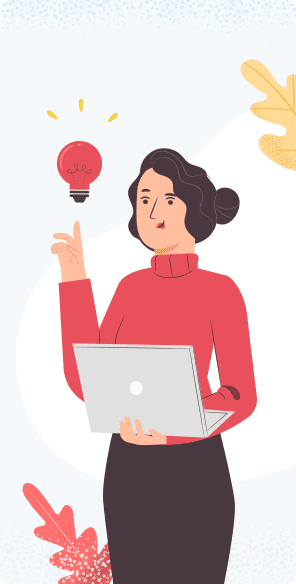 How to Order a Custom Admission Essay at Manyessays.com?
Let's have a closer look at the process of ordering admission essay writing help:
First and foremost, you need to provide us with the task requirements. If you want to receive a great admission paper, you need to provide us with detailed information about you, as well as about your desired educational instruction;
Next, you need to pay for your order using our secure payment system;
If you would like to discuss your paper with the writer working on it, you can use our convenient message system for that;
When the deadline expires, you need to log in to your personal profile where you will find a perfect admission paper customized to your needs.
As you can see, cooperation with our admission essay writing service is very easy and hassle-free. So, leave your worries behind and allow us to assist you in pursuing your academic goals!
I Need You to Write My Admission Assay!
If you have been searching for professional assistance with writing your admission paper, then you have found a perfect place to buy it. Our writing team has already handled numerous admission essay assignments bringing the best results to our customers. If you take good care of your future and want to submit an impressive admission paper, just ask us "I need your help writing an admission essay" and we will do the rest!